Posted by David Shand on 19th Dec 2018
Our new Suilven Ventile® Fibre Pile Smock - named by you.
Suilven is one of Scotland's iconic small mountains. Situated in Assynt in the Far North West of Scotland it rises dramatically above the expansive wilderness of moorlands and lochans of the Inverpolly Nature Reserve. Suilven is not easy to reach, it requires a walk of 20km from most approaches, however, walking can be reduced by using a kayak. The weather can be beautiful or atrocious on Suilven due to its exposed position - ideal for our new Suilven Ventile Fibre Pile Smock.
We had many excellent entries to the competition to name our new smock - thank you to everyone who entered. Suilven was in fact the most popular suggestion, we decided to choose Mark's entry as the winner here is Mark's story.
Here is Mark's story.
'During the summer, I was given the honour of constructing the path up to Suilven which is now complete. The summer was outstanding; warm weather and plenty sunshine made it necessary to be in the lochan (Loch a' Choire Dhuibh) for a dip at break time! Despite this warm weather, there were those cooler days, especially at the beginning waiting for the helicopter to come and collect our stone bags.
Once the helicopter lift was completed, the pilot kindly offered us a lift over the hill, and this was truly one of my favourite moments in life, to see Suilven from above, to ride along its ridge, and to view the landscape from an eagle's perspective!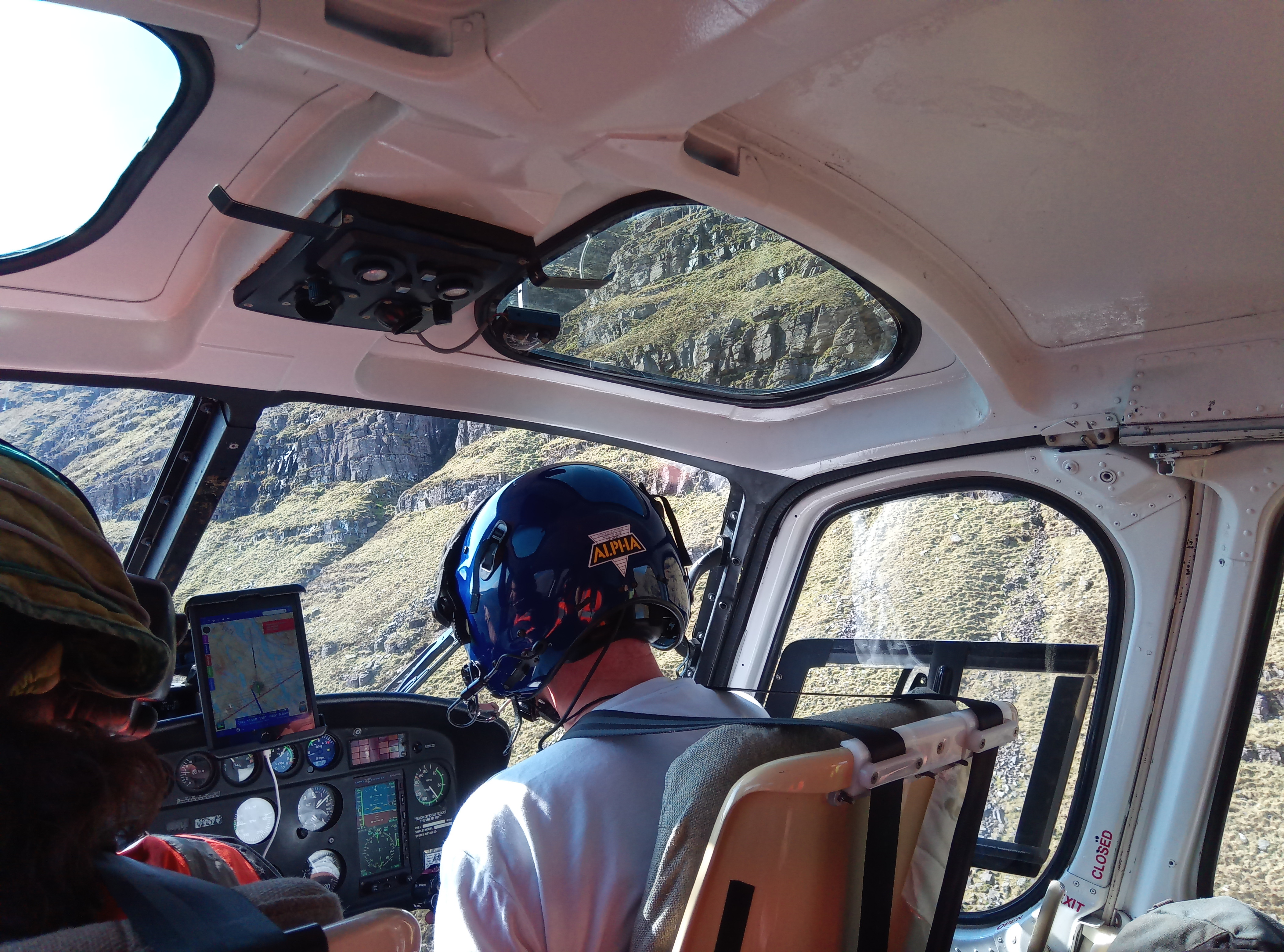 Our pilot sadly lost his life just a week after, on a job lifting a boat out to a fishery plant on South Uist'