Cotton Analogy®

Combining tradition with the best of modern synthetic clothing
Cotton Analogy® takes the best in traditional performance fabric with the best synthetic clothing concept. It was developed by Hilltrek in conjunction with Nikwax.
Cotton Analogy® combines a Ventile® outer with a synthetic inner Nikwax Analogy® Pump Liner which pushes liquid outwards to keep you warm and dry inside. The result is a highly breathable, quiet, waterproof and tough fabric suited to cold weather mountaineering, field sports, nature watching, bushcraft and outdoor photography.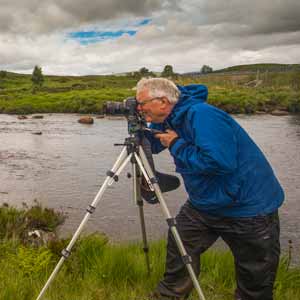 Cotton Analogy® functions in a similar way to Nikwax Analogy®, well proven by Páramo in their highly successful range of Directional Waterproofs, by mimicking animal fur in providing both insulation and water-shedding. All Cotton Analogy® Waterproof Clothing designed by Hilltrek has been approved by Nikwax and have also attained stringent standards - a minimum four hour resistance to 3cm of rain per hour - tested in the independent Leeds University Rain Room.
See all Cotton Analogy® products herer
Video: Quality and performance.
Analogy is a trade mark of Nikwax Ltd