Posted by David Shand on 10th Mar 2021
Our new lightweight Ventile smock has been named after the Bealach na Bà (Gaelic for Pass of the Cattle).
The winner of the competition to name the smock, Ross Toole, chose Bealach after the famous mountain pass in Applecross in the North Western Highlands of Scotland.
"I think that Bealach is a perfect name as the smock is lightweight and packable - especially good for activities like cycling.
The pass is now a hot sport for cycle tourists and bikepackers setting out to accomplish the arduous task of completing one of Britain's highest passes and is on a lot of bucket lists of cyclists around the world."
What is Bealach na Bà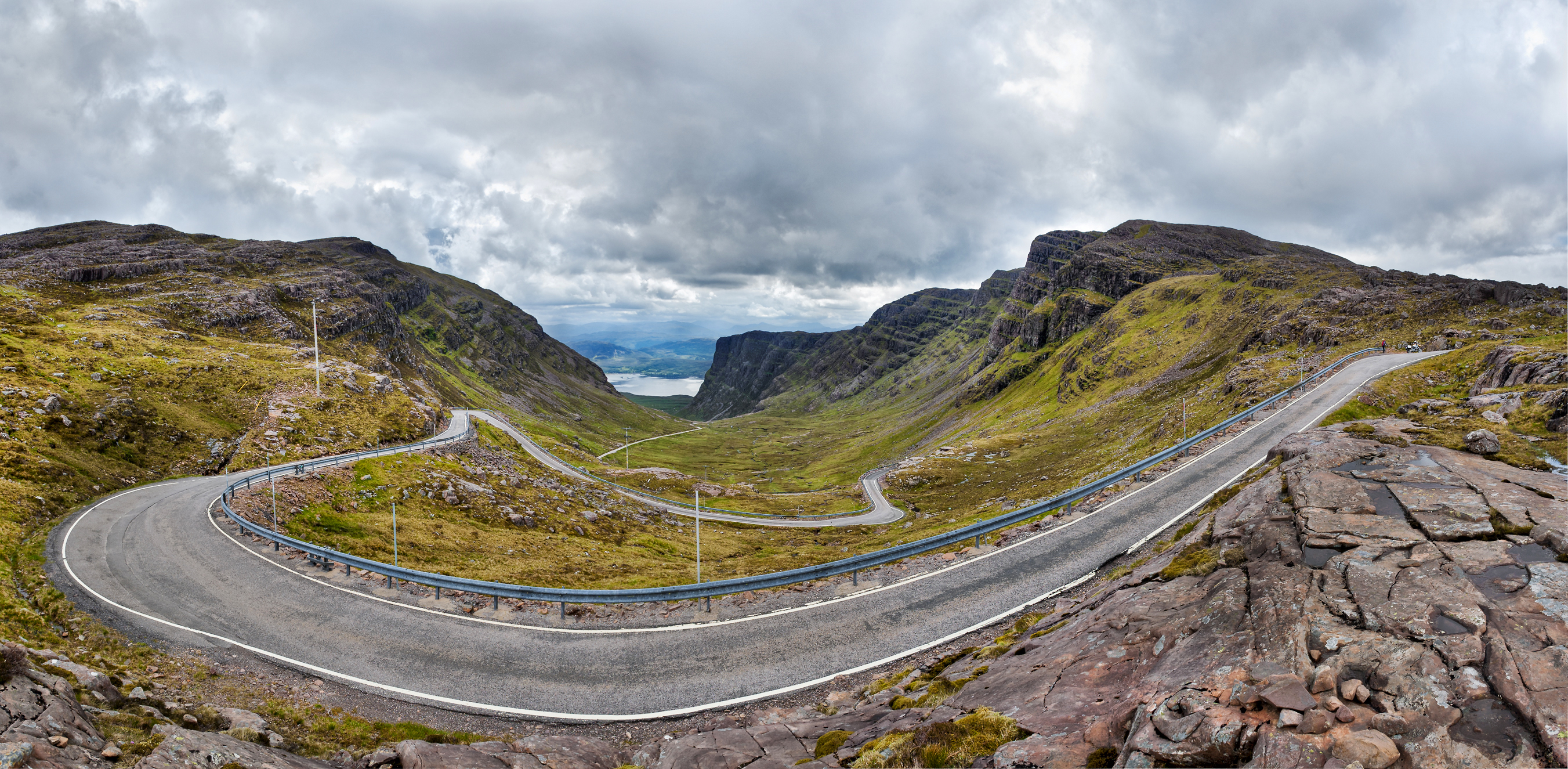 Photo: Stefan Krause, License: FAL
Bealach na Bà was originally a drover road taking cattle and sheep from the Western Highlands to markets in the east of Scotland. In the early 19th century the road was built as we know it today with wide sweeping curves and hairpin bends, reminiscent of an Alpine pass.
It is the third highest road in Scotland and has the steepest ascent to 626 metres (2,054 ft) in the UK.
Cycling the Bealach
The Bealach, as it is known, is a magnet for cyclists with two classic routes going over the pass Bealach Mor and Bealach Beag.
Last year Dave Croll from Hilltrek undertook the arduous route in perfect weather, perhaps too hot for the Bealach Lightweight Ventile Smock.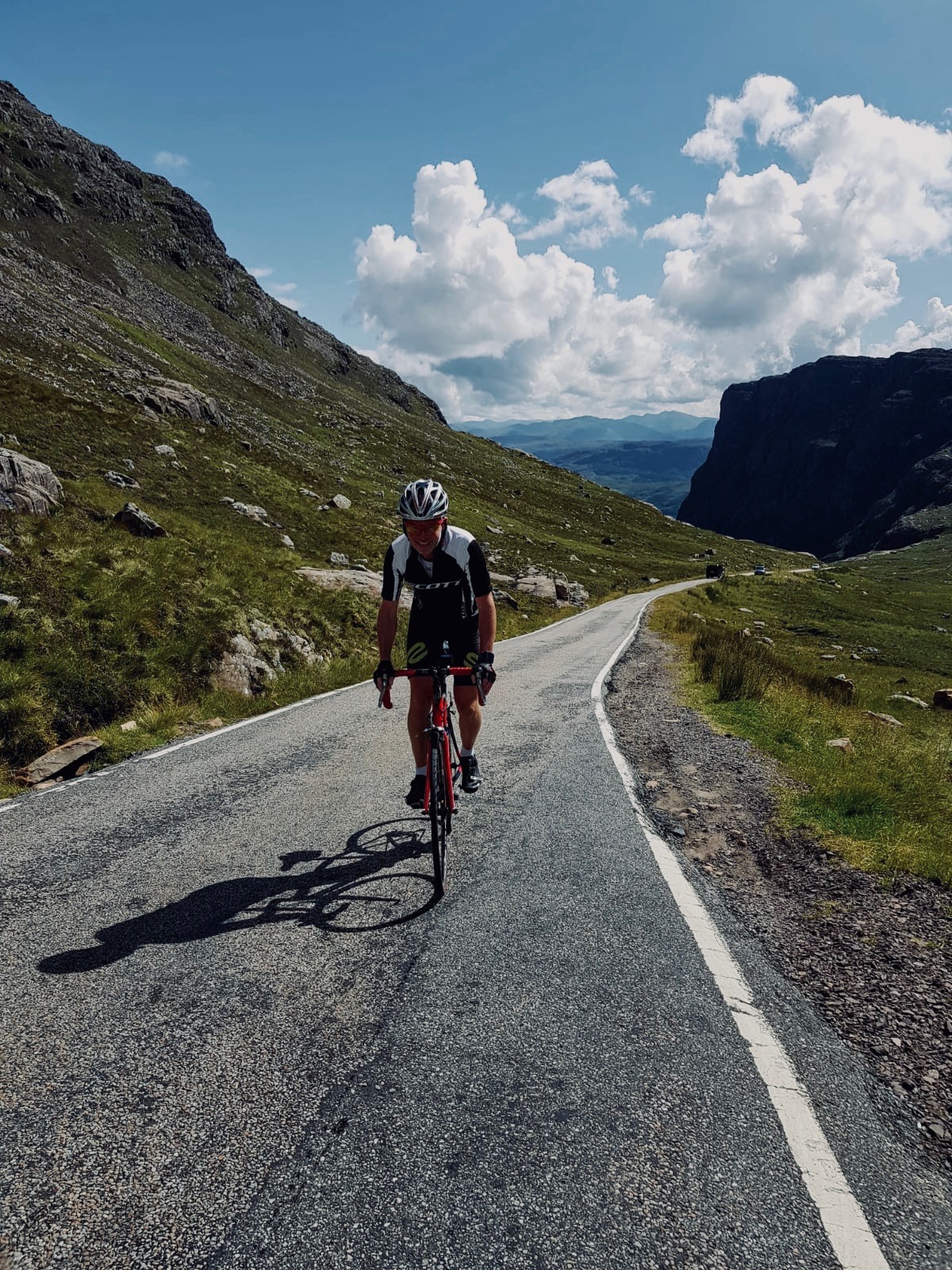 Photo: Dave Croll
Hillwalking and rock climbing
The Applecross hills around the area are perfect for hillwalking and rock climbing. One of the easiest Corbetts (Scottish Mountains over 2500ft and under 3000ft) Sgurr a' Chaorachain is easily accessible from the car park at the top of the pass. From the top you get an awesome vista across to Skye with the road winding up the pass far below.
The mountain has one of Scotland's most famous traditional climbs - the Cioch Nose - which can be seen on the drive up to the Bealach na Bà.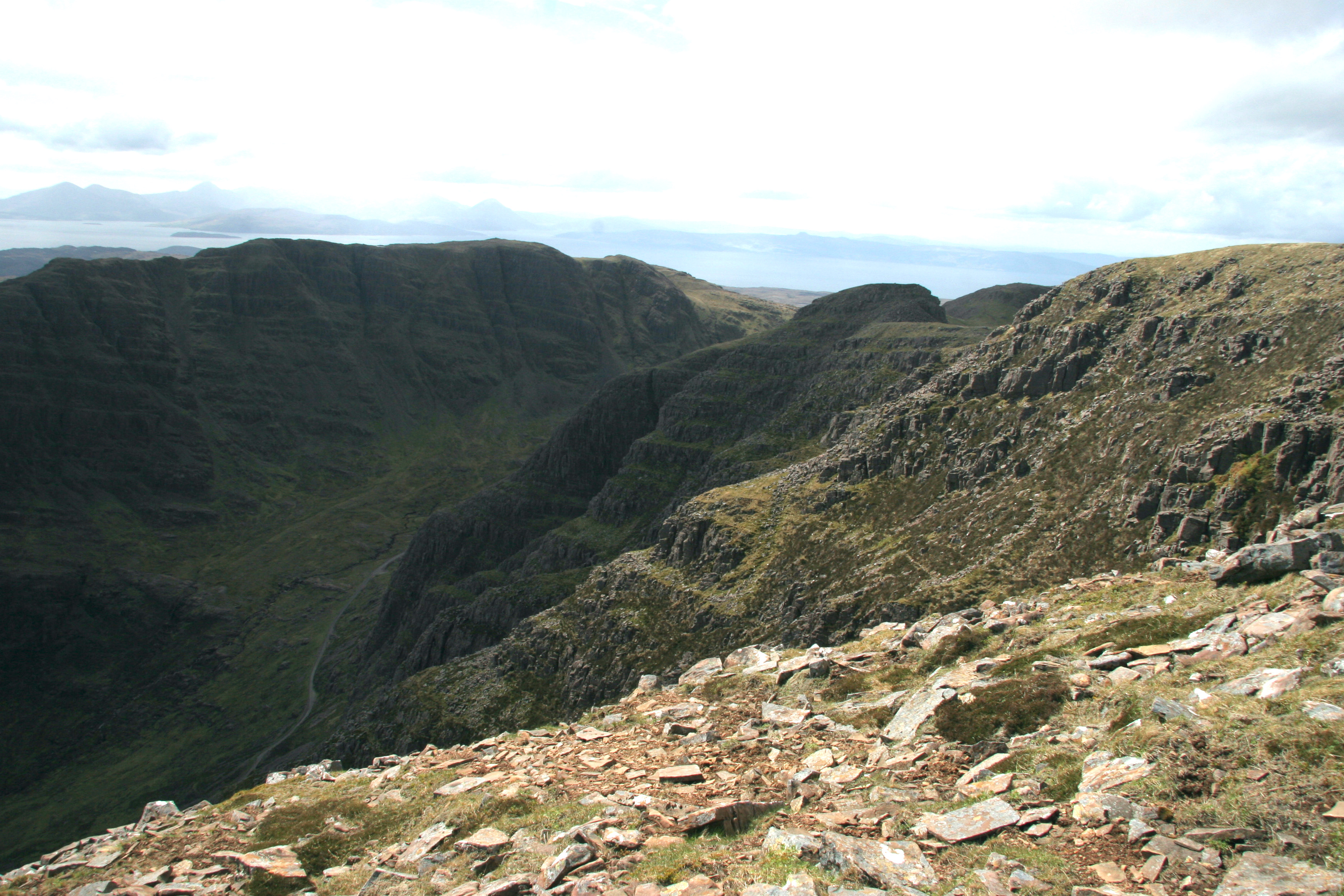 Photo: Dave Shand
Read more on Wikipedia