Posted by David Shand on 2nd Nov 2022
Competition: Guess the loch under Lochnagar
Introducing our new Lochnagar Fleece Range which includes a jacket, smock, gilet, trousers and neck warmer.
The Lochnagar Fleece range uses Karisma Fleece a warp-knitted fleece fabric with excellent moisture repellency, fast drying, durability and wind resistance. It can be used as an outer or mid layer.
Guess the name of the loch
The mountain of Lochnagar is on Royal Deeside in the Cairngorm National Park.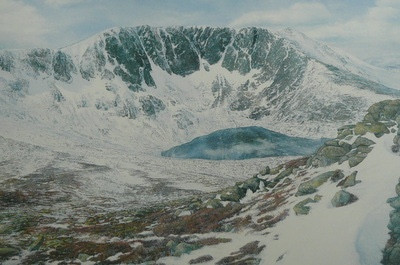 It is a Munro - a Scottish mountain over 3000ft - and is beloved of hillwalkers and mountaineers in the North East of Scotland.
The poet Lord Byron who was brought up in the area wrote a poem called 'Lachin y Gair' celebrating the mountain.
Due to the cold and windy conditions on the mountain it is a favourite testing ground for our clothing.
Beneath the mountain is a beautiful loch which we would like you to name in our competition.
Painting is courtesy of mountain artist Paul Craven.
Competition terms and conditions
Entries are to be made by 1st December 2022.
Entries need to include your own name and the name of the loch under Lochnagar
Only one entry per person.
In the event of multiple correct answers, the winner's name will be drawn 'out of the hat' at random.
Entries should be emailed to sales@hilltrek.co.uk
You agree that we can use your name and photos on the Hilltrek website and other advertising material as part of promoting the range (we won't pass your email to any third parties).
The winner will receive a Lochnagar Fleece Jacket worth £140.