Posted by David Ball on 9th Jan 2017
The winner of our competition in November is David Ball, whose wife Alison posted the picture and story on our Facebook Page.
David wins one of our Hilltrek Jackets or Smocks of his choice up to the value of £400.
On a dreich November day, passing through Thornhill, a small town in south-west Scotland, I take a rest beside the memorial to Joseph Thomson. He was born in nearby Penpont, travelled throughout Africa on six wide-ranging expeditions, inspiring H Rider Haggard to write the adventure story King Solomon's Mines. Four newly discovered animals were named after him, notably Thomson's Gazelle, and a waterfall, a spectacular torrent near Nyahururu in Kenya.
For me, however, his memory is served better by considering how he travelled – with humour: (upon removing his false teeth in front of Masai women, he was declared a magician, a trick used by Haggard in his book by his character Captain Good to terrify the natives), with tact: "…finding a gentle word more potent than gunpowder", and with some grace: "He who goes gently goes safely, he who goes safely goes far'.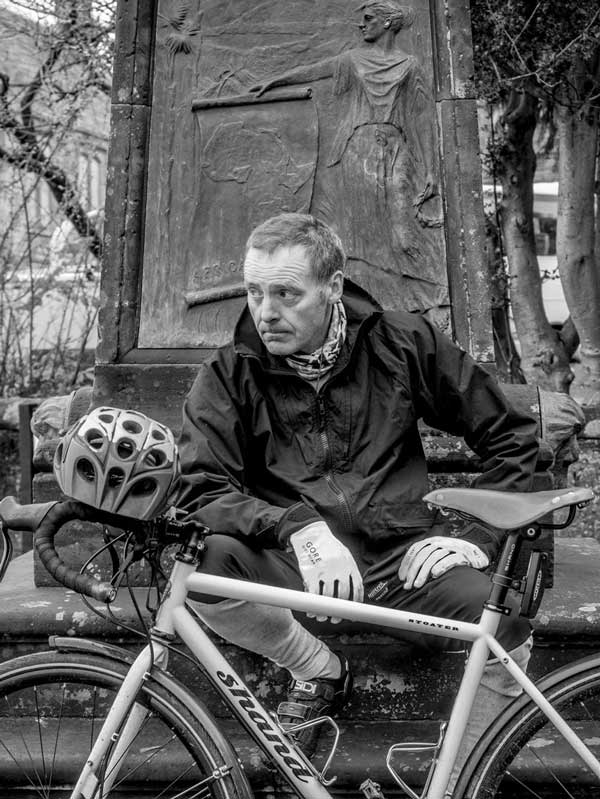 See: www.penpontheritage.co.uk/joseph-thomson/the-exploration-of-africa